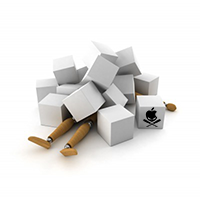 It's been a long 10 days for us! We have successfully moved into our new space in the matter of 48 hours, and although it isn't quite completed yet – we are doing business and staying busy at our new space! Our full inventory of cases and accessories will be available in a couple of weeks, once we get our awesome, new, custom wall displays up, our reception desk will be getting a makeover, and the exterior of the store will soon be fitted with our amazing outdoor signage, in addition to some other finishing touches. We are excited to be in our new space and can't wait until everything is fully complete to FULLY serve our customers in the Cranberry area.
The tech area in the back is fully operational (and looks amazing BTW), which was the main focus of the move – since we didn't want to miss a beat serving our customers properly. Our technicians area was fully renovated, outfitted with new benches, chairs, lighting and state of the art workstations, and we now have a 100% ESD treated finished concrete floor throughout the entire space. It's been an unbelievable change from what we were working with before and the techs are really happy and comfortable, which was a huge priority for us as a company.
In addition to the usual, name brand cases and accessories we have always carried, we will be adding some cool new stuff to our inventory as well, so definitely stop in and check it out! We project the full inventory to be up and available by the end of this month. Not ideal, but making things awesome takes some time 😉
We hope you are all enjoying your week so far…. Stay Rotten, Cranberry!