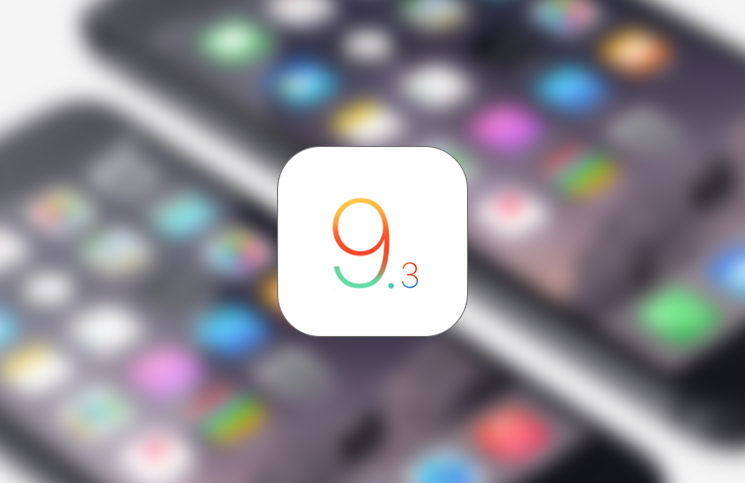 Apple's new iOS 9.3 software isn't exactly what one might consider a major upgrade. With iOS 10 set to be unveiled in just a few months, Apple is undoubtedly saving all the big new additions for then. But this incremental iOS update packs some decent new features, and we'll run through all the best ones right here.
Night Shift
First and foremost, the feature everyone's talking about: Night Shift.
Apple's new iOS 9.3 software includes a terrific new feature that changes the color temperature of the screen to remove much of the blue light it emits. Why? Because blue light strains your eyes in the dark. Since many people bury their faces in their phones until they fall asleep, removing blue light can help improve sleep quality.
Night Shift is accessible in Settings > Display and Brightness, where users can set a schedule to enable and disable it automatically each day. It can also be enabled and disabled manually from the Control Panel.
New 3D Touch shortcuts
3D Touch is still somewhat limited on the iPhone 6s and iPhone 6s Plus, but that will likely change once iOS 10 is released. In the meantime, Quick Actions is one of the few functions it supports, but that doesn't make it any less useful. And in iOS 9.3, Quick Actions menus are available on a number of new stock apps.
New security in Notes
Every decent third-party note taking application out there includes some kind of option for security, but Apple's own stock Notes app never has. Perhaps Apple thought lock screen security was enough, though we now know that's not the case (cough FBI cough).
In iOS 9.3, Apple has added the option to protect the Notes app with a password or with Touch ID.
Also worth a mention is that Notes can also now be viewed in landscape mode.
Apps to make you healthier
More and more people these days are using their smartphones to help improve their health — and iOS 9.3 makes it easier than ever to find new ways that your phone might help you. Check out the app suggestions in Health Kit for new ways to monitor and track your health and well-being.
In Apple's Health hub, Apple Watch users will also now see a special areas in each section full of suggestions for new health-related apps.
Multi-user support for iPad… sort of
Families would love to be able to share a single iPad but still protect their private data from other users. Well, they can't, because the iPad doesn't support multiple user accounts like Android and Windows do. With iOS 9.3, however, the iPad got a number of new education features and multi-user support for student accounts is among them. This way, classrooms can share iPads and every student gets his or her own separate login.
News
The News app is getting a new algorithm that surfaces content Apple thinks you'll enjoy more. Videos will also play directly in a feed. Apple says News will update much faster when you start the app, too, which is a relief because as it stood it was ohhhh soooo slooowwww…
Tidbits
Those are the more significant improvements, but there are other features in iOS 9.3: Multiple Apple Watches can be linked to a single iPhone, and Apple Music no longer adds playlist songs to 'My Music' anymore. Verizon customers are getting Wi-Fi calling, and iCloud for Books has PDF syncing across devices.
So now you know wht to expect with your newest iOS update. You're welcome!