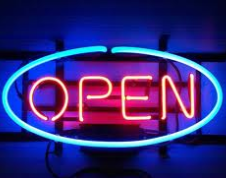 Hey Folks!
We have some exciting news for y'all (I mean YINZ) today! Rotten Apples has officially opened store #2! The new Apple repair shop is located in Cranberry at 8001 Rowan Road, Suite #102, Cranberry Twp., Pa. Now you can get your iPhone repair in Cranberry Twp.! Not only do we repair iPhones, we repair iPads, iPods, Apple laptops & desktops! We are so excited to offer our services in the Pittsburgh area!
Many of you may not know, but our roots are in Pittsburgh. Both of us (the owners of RA), were born and raised in the Pittsburgh area, so that is why we chose this geographical location in particular (although opening a store during the winter months in Pittsburgh has NOT been fun!). Since we moved South to Isle of Palms, SC  5 years ago, let's just say we have acclimated ourselves properly (and completely!) to the sunshine and beach life. Being in this icy tundra has not been pleasant to say the least…but it's home, and the people in the Pittsburgh area are some of the nicest folks in the country! I challenge you to walk down a sidewalk in the Strip District and not see a smiling face or hear a genuine "hello." And, there is some of the best food to be had around here! From Primanti's to Mad Mex, Hyde Park to Mallorca – you can find an excellent meal anywhere around town!
We are very excited to be offering our Apple Product Repair services in the Pittsburgh area. We know there are some competitors out there, but we are confident that once you give Rotten Apples a try, you will be glad that you did! Not only are our prices affordable, but we use quality parts and take pride in our level of craftsmanship. We don't try to get our customers in and out the door as quickly as possible (like many of our competitors advertise), our focus is on QUALITY. And while we can still have you in and out in under an hour for most all iPhone repairs, due to our highly trained and experienced technicians, we make sure that the work is done right, done well, and is always something we stand behind, unconditionally. We even have a 1 year warranty on ALL of our repairs here at Rotten Apples in Cranberry Twp.
Rotten Apples Cranberry Twp. also offers a full line of brand name cases and accessories for your iPhone, iPad and iPod. We carry the biggest names, such as Otterbox, LifeProof, Griffin, etc.
Please be sure and spread the word about the new Rotten Apples in Cranberry Twp.! Come check us out and see why we are doing it better than those other guys 😉