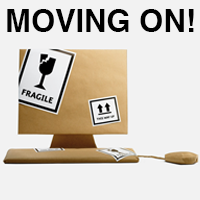 We are excited to announce that we are moving our Cranberry Twp., PA store this weekend! Our new location will be in Cranberry Gardens Plaza, right next door to Monte Cello's restaurant! We are so excited to be leaving our old space behind and getting into a much better location surrounded by MUCH better tenants (no more nail salon fumes and Liberace chandeliers! Woohoo!). We will open our doors to you all on Monday February 1st 2016 at 10AM.
Also – please don't be confused by the other repair shop moving into our former space. They say that imitation is the sincerest form of flattery, but we happen to think that it's a pretty pathetic move 🙂 So, please don't be confused – we are NOT affiliated in ANY way with this shop…
Past Cranberry customers should check their email for a special offer coupon for $10 off any repair service! We emailed them out on January 28th as a "thank you" for making us the best repair shop in the area, in addition to celebrating the opening of our new store location! So stop by the new location, redeem your discount and check out our fresh new digs! We can't wait to see you again!
-Rotten Apples