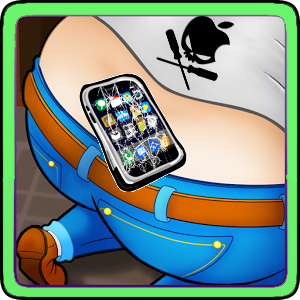 We want to see your CRACK! Well, let's not get things twisted….we want to see your CRACKED SCREENS!
We are launching a new contest to see who has the WORST cracked iPhone in dire need of repair. The WINNER will get a free iPhone screen repair from Rotten Apples!
It's that simple! Just follow the directions/rules below and enter your crack into our contest! We have seen some pretty horrible cracks in our 5 1/2 years of being in business, so keep that in mind 😉

Here is the Lowdown:
-Only iPhones will be considered for this particular contest in the following models: iPhone 4/4s, iPhone 5/5c/5s, iPhone 6, 6+.
-Include 2 pictures of your iPhone – 1 front and 1 back. The phone must be turned on in the photo.
-Photo submissions must be sent to: nico@rottenapplesrepair.com – please include your name and phone number in your email submission. We will use your first name and last initial to identify your photos on social media for voting purposes.
-Photos will be posted on Rotten Apples Facebook page and each "like" will equal 1 vote, so SHARE & PROMOTE YOUR CRACK to your friends and get them to VOTE for your pic on OUR PAGE! Only "likes" on our page will count!
-If selected as the winner, you must bring your iPhone into one of our store locations for service. No mail-ins will be accepted.
-Your iPhone must STILL be in working condition! The contest winner will ONLY receive a new screen, no other repairs will be awarded. The LCD display can be damaged, but it must still turn on!
-If other repairs are found to be needed in order to replace the screen (i.e. bent/damaged housing), it will be solely at winners expense.
-Votes will be tallied as a combination of social media "likes" and Rotten Apples technicians (1 vote per technician).
-All entries must be received by March 1, 2016 at 11:59PM.
-Winner will be announced March 8, 2016.
-Winner must agree to our repair Terms of Service when you come in for repair service. See TOS here.
So, now that all of that is out of the way – let's see those CRACKS! Share this post/contest with EVERYONE!