We only employ Certified Apple Technicians. What does that mean exactly, you ask? Well, without going into too much detail, let us explain.
In order to obtain and retain Apple Certifications, our technicians are each tested on material supplied directly from Apple via the Apple GSX website. In order to become certified, they have to successfully know and be able to apply their knowledge when tested by Apple. They are also expected to score in the 90th percentile in order to acquire or stay current on any one certification.
That being said, our techs have all of the most current certifications, skills and experience necessary to repair your Apple Products. Most repair and service centers cannot offer you this kind of peace of mind.
Check out our certification logos below! Apple only gives us permission to use these if our techs are current on their certifications…and well, we like to brag a little bit around here…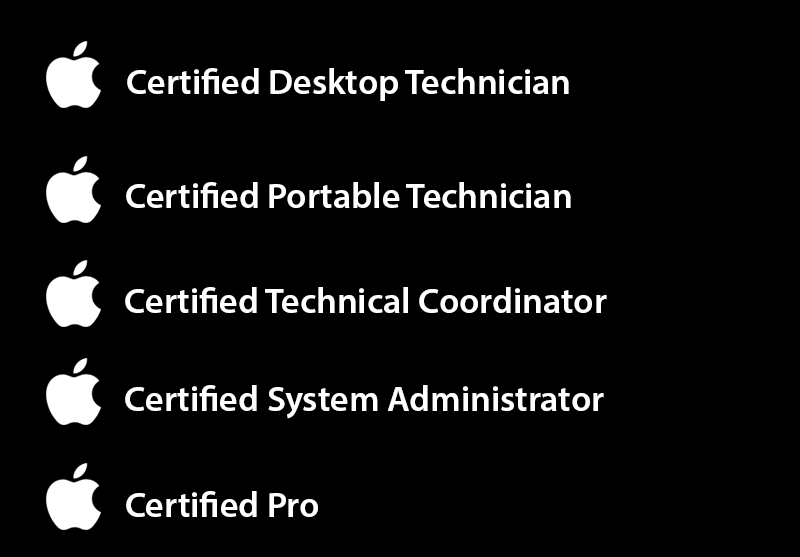 We have 100% Apple specific experience, and a wealth of knowledge about each and every Apple product on the market. We hold ourselves to a higher standard, as most proud owners of Apple products tend to do. And with that elevated standard comes a high level of attention to detail and a complete understanding of the intricacies of your device. We take pride in our expertise and workmanship, and we are confident that what we are doing is nothing less than excellent.